3 Reasons We Are Grateful for Our Direct Support Professionals
At RISE Services, Inc., we are beyond grateful for our Direct Support Professionals (DSPs). Without their dedication and hard work, we could not serve the children and adults we work with as well as we do. DSPs make all the difference in providing individuals with a fulfilled, productive, and independent life. There are many reasons we are grateful that our DSPs help us enhance and improve the lives of people with developmental disabilities. In this post, we are highlighting the top three.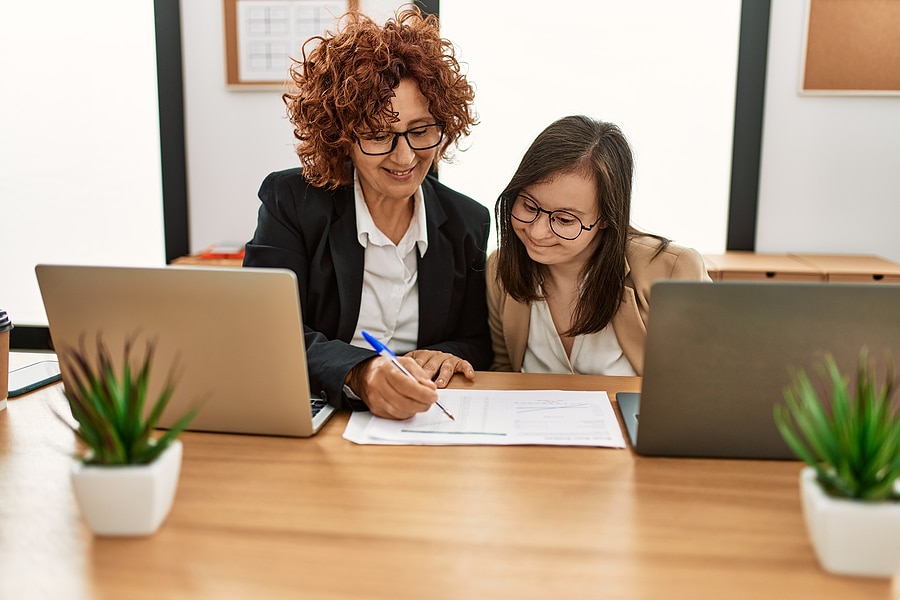 1. DSPs Empower Individuals
Many DSPs are considered to be professional caregivers. As they care for individuals living with developmental disabilities, they do more than perform daily tasks such as grocery shopping and helping with personal hygiene. A DSP works with an individual, enabling them to perform tasks on their own. Not only does this help them live and work more independently, but it also gives them a sense of accomplishment and personal fulfillment.
2. DSPs Help With Community Integration
At RISE Services, Inc., we work with adults with intellectual and developmental disabilities in their homes, at their jobs, and in the community. A large part of a DSP's job is to prepare these individuals for being active members of their local community, advocating for and supporting them as they're engaged in local events, such as visiting local farmer's markets, attending community festivals, or taking in local sports games. 
3. DSPs Take On Many Roles
As we've said before, a Direct Support Professional does more than assist the individuals they serve with daily personal or work-related tasks. They take on several roles from teacher to job coach, and everything in between. Their most important role, of course, is that of advocate and friend. What makes DSPs unique is their easy-going, yet warm-hearted, relationship with the people they work with each and every day.
We Are Proud to Honor Our DSPs
Today, we want to take the time to express appreciation for the contributions and expertise of our dependable, compassionate, and hard-working Direct Support Professionals. Many of them go above and beyond in their meaningful and challenging roles as DSPs, and for that, we are beyond grateful. If you would like to learn more about this fulfilling and rewarding career, contact RISE today.

Source: "What Is a Direct Support Professional and How Are They Different from Caregivers?" Web article. Regional Centers for Workforce Transformation. Web. 24 Sep. 2022.